Senior Graphic Designer
Elizabeth, NJ
Full Time
Atalanta Corporation
Experienced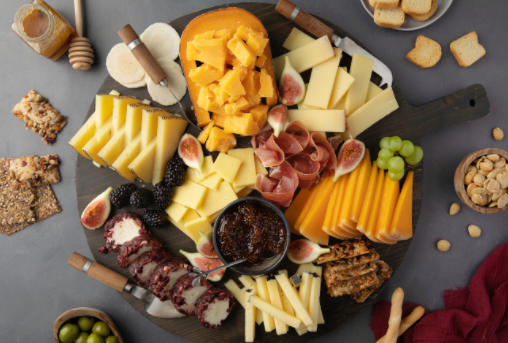 Summary/Objective:
We are in search of a Senior Graphic Designer with expertise in Packaging Design to join our Marketing team. We are the largest privately held food importers in North America servicing all channels of the food industry with products from around the world. Atalanta Corporation imports premium specialty foods including premium cheese, charcuterie, olive oils, vinegars, mustards, olives, vegetables, fruits, coffee and more. Our product portfolio is proudly distributed nationwide under an extensive list of exciting brands.
In this role, you will support our graphic needs from packaging concepts to print and digital assets for products/brands/campaigns reaching retail, club, foodservice, and manufacturing channels. We are looking for a creative, collaborative team player with strong packaging skills who has expertise in creative execution, topography, and graphic application as well as strong technical ability to implement packaging structures and adhere to brand integrity. Responsibilities include packaging design, print materials (sell sheets, brochures, catalogs, advertisements), trade show exhibit design, merchandising materials, digital assets, and development of mock-ups. This role requires the ability to work in a fast-paced environment on multiple projects at the same time. Someone with a passion for food is a plus!
Essential Functions:
Senior Packaging Designer to create print ready files for existing and emerging brands in our portfolio
Pro-actively manage art deliverables attached to your assigned brand portfolio to maintain brand integrity
Render 3D product packaging
Knowledge of photo retouching and color matching
Create and Design Print and Digital Assets such as ads, brochures, catalogs, promotional materials, and trade show exhibit graphics
Communicate Effectively and Collaborate with Brand Team, Marketing Operations Team, Business Development, Sales, Quality and domestic and international suppliers and printers
Exhibit strong Project Management skills
Effective implementation of established art archiving protocol of department structure
Strong creative and problem solving skills
Strong attention to detail
In depth knowledge of Adobe Creative cloud and Microsoft Office
Ability to build product planograms for trade shows and store a plus
Knowledge of website development a plus
Knowledge of After Effects and video creation a plus
Skills and Qualifications:
Bachelor's degree in Graphic Design and/or Package Design
Expert knowledge of Adobe Creative Cloud 2020
Knowledgeable of Microsoft Office Programs
Experience in food industry package design
Strong project management skills
Excellent communication skills
Positive attitude and team player a must
Passion for food
The Gellert Global Group is an Equal Opportunity Employer. All qualified applicants will receive consideration for employment without regards to race, color, religion, sex (including pregnancy, gender identity, and sexual orientation), national origin, disability, genetic information or protected veteran status.
Apply for this position
Required*